Reading Time:
4
minutes
Last Updated on December 5, 2022
The Corona Cabinet meets to review the situation.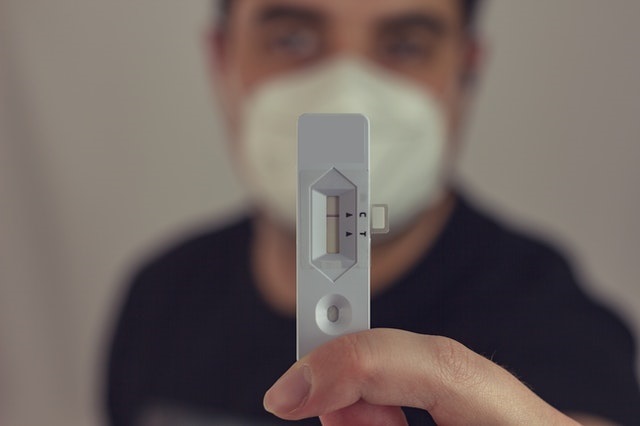 24/1/22
Following a meeting of the Corona Cabinet yesterday, the following recommendations have been made:
To scrap the Green Pass for vaccinated individuals – the Omicron variant's transmissibility and ability to infect vaccinated people makes the pass largely irrelevant.
Maintain the Green Pass and antigen testing for high-risk individuals
Discussions to continue regarding isolation, testing and face masks
Reporting daily updates and recommendations to the public
21/1/22
Prime Minister Naftali Bennet announces: No more isolation for pupils exposed to corona. Schools will continue to operate fully. Each pupil must be tested twice per week and this will help to bring the current wave to an end.
From Thursday next week all pupils, up to 18 years of age, will receive, free of charge, 6 home-tests. Parents will be required fill out an accompanying form.
The fear is that parents will refuse to perform the tests and will send their sick children to school.
Nitzan Horowitz – Minister of Health – says, yes, it is easier to close schools down completely, provide unemployment benefits for many and send everyone home to sit in front of screens but we have to learn to live with corona.
18/1/22
According to the Ministry of Health, 85% of positive cases cease to be contagious after the 5th day. Hence, new isolation regulations have been approved – now 5 days for the vaccinated population as follows:
Over 60's
PCR testing within 72 hours of exposure
5 days of isolation
Isolation ends following 2 negative home tests on the 4th and 5th day. Should the results be positive, you are required to continue isolating and testing yourself daily until 2 negative test results are in hand.
Under 60's
Home testing within 72 hours of exposure
If the home test is positive an further medically supervised antigen test is required
Isolation period – 5 days
Isolation ends following 2 negative home tests on the 4th and 5th day. Should the results be positive, you are required to continue isolating and testing yourself daily until 2 negative test results are in hand.
---
17/1/22
The Israel Health Ministry is considering shortening current COVID quarantine for vaccinated Israelis, from 10 to 5 days.
The Health Ministry's Central Virology Laboratory is in the process of completing research and a final decision is expected within days – possibly as early as Wednesday or Thursday.
If the experts' findings support such a step, the MOH may shorten quarantine for confirmed COVID carriers to five days, as is the new practice in other countries around the world.
We'll keep you updated. In the meantime, the MOH reports the following:
New cases yesterday: 33,662
Active cases: 253,103
Seriously ill: 446
1st vaccination: 6,671,981
2nd vaccination: 6,020,277
3rd vaccination: 4,397,100
4th vaccination: 537,419
Positivity rate: 11.75%
---
12/01/22
Over 40,000 newly cases of the Coronavirus were diagnosed yesterday. Israel's healthcare system is being stretched to its limits. In response to that Prime Minister Naftali Bennett urges members of the public who are asymptomatic, to stay away from PCR testing stations.
New cases yesterday: 41,154
Active cases: 194,523
Seriously ill: 253
1st vaccination: 6,642,790
2nd vaccination: 5,980,991
3rd vaccination: 4,350,113
4th vaccination: 413,576
Positivity rate: 10.97%
Also announced:
Isolation to be shortened from 10 to 7 days in asymptomatic cases.
The corona cabinet decides on a 4 days subsidy to be paid to the self-employed as well as salaried employees while they are in isolation.
Over 62,000 pupils have been diagnosed with Corona and hundreds of thousands are in isolation. Parents have called for a closure of schools but the official response is that some 2 million pupils are still attending school and these numbers therefore, do not warrant a full closure of the school system. Some schools have made independent decisions to switch over to remote learning.
Yesterday, the rail line to Ben Gurion International Airport re-opened. Today however, Israel Rail announced many of their train drivers are ill or in isolation and adjustments to train services and schedules on some lines, will be made accordingly.
---
6/01/22
A rapid increase in infections, long queues and long waiting times at testing stations encouraged the Ministry of Health to pursue alternatives.
A record number of 12,000 new cases of the Coronavirus were diagnosed on Wednesday and the MOH warns that this record will be broken within a few days.
PCR Testing
PCR testing is the most accurate form of testing for Covid but the MOH has decided that only the 60+ age group and those at risk, vaccinated or not, will qualify for PCR testing. A positive PCR test means going into isolation for 10 days. A doctor must approve the release, but a 2nd test is not required.
Who falls into the 'at-risk' category? This is yet to be decided and announced.
Rapid Antigen Testing
If you have been vaccinated or have recovered from Covid and have been exposed to a confirmed Covid patient you can now take a rapid home test. This means that you can now be officially diagnosed with a home test. Previously the rapid test had to be performed under medical supervision.
If your test is positive you must go into isolation for 10 days. Home testing numbers and diagnoses will not be included in the official Covid database. If you have been vaccinated or recovered and diagnosed with Covid via a home test, and wish your illness to be officially recognized, you will have to undergo a supervised test.
Who's paying?
Vaccinated or unvaccinated – home testing is at your own expense but it saves you time and aggravation.
Supervised testing is free. Also, the unvaccinated who have been exposed to a confirmed Covid patient, can take a supervised test for free.
Even if your test result is negative, the unvaccinated will have to isolate for 7 days. If the result is positive a 10 day isolation period is required. After that period, you can be released from isolation with a doctor's approval and without having to take an additional test.
If you are already in isolation
For the unvaccinated: you are supposed to take a second PCR test on the seventh day after exposure in order to leave isolation. But as of Friday when the new directives come into effect, you will need to take a second test – a supervised rapid antigen test.
Stocks of rapid antigen test kits at pharmacies are selling fast.
At school
Some schools have been carrying out rapid antigen testing. The Ministry of Education has instructed schools to stop testing until further notice.
What next?
Will this new system of testing and isolation be effective? Probably not as 50% of positive cases are missed with the rapid antigen test.
Currently, 129 people are seriously ill in local hospitals reflecting a 50% increase over last week.