Reading Time:
4
minutes
Last Updated on October 25, 2021
MADA Coronavirus testing sites across Israel.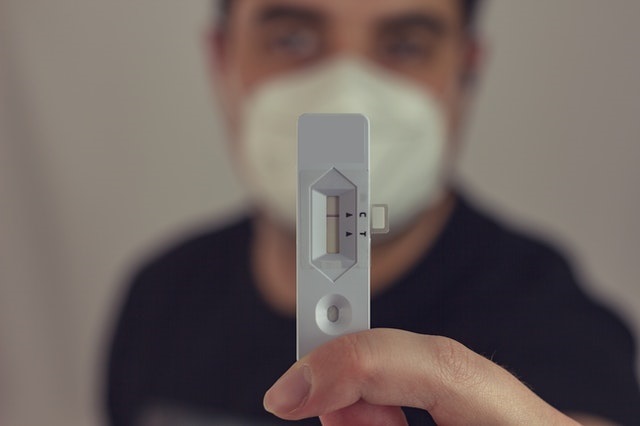 Members of the 4 health funds; Maccabi, Clalit, Leumit and Meuhedet can arrange for Coronavirus PCR testing with them. Test results are usually available within 24 hours.
In accordance with the government's request, Magen David Adom conducts rapid corona testing for various Green Pass related purposes.
How much does a rapid antigen test cost?
A test at MADA costs 52NIS. It is free for children between the ages of 3 – 8 years.
You can purchase a digital-card that entitles you to 8 rapid tests at a cost of 272NIS
NOTE: You can purchase a do-it-yourself antigen test from a pharmacy from around 35NIS
How to make an appointment for the antigen test?
To make an appointment call *3101 from any phone.
You can also make an appointment online, (Hebrew only)
MADA corona testing locations nationwide 
Please note locations and schedules are updated from time to time, please check for updates before arriving here.
Address
Open
Close
Ofakim – Community Lottery Center
15:00
19:00
Or Akiva – Ilan 6 (MDA Station)
12:00
20:00
Eilat – ICE MALL Mall
13:00
21:00
Eilat – HaTamarim Blvd. (MDA Station)
12:00
20:00
Alfei Menashe – Community Lottery Hall
12:00
20:00
Elkana – MDA station Dor Alon gas station complex
12:00
18:00
Ariel – Hashomron 10 (Narcissus Garden)
10:00
18:00
Ashdod – Medicine 1 (MDA Station)
11:00
20:00
Ashdod – 11A Community Center – 6 Hari Golan St.
11:00
20:00
Ashkelon – Yitzhak Ben Zvi (Eshkol Pais)
15:00
21:00
Baqa al-Arabiya – Bir Baqa (MDA Station)
12:00
19:00
Beer Yaakov – Nino Bergig Sports Complex
11:00
19:00
Beer Sheva – will improve Planet
10:00
18:00
Be'er Sheva – Cinema City Complex
12:00
20:00
Aryeh House – Muse – next to a post office
12:00
20:00
Beit Jen – Local Council
15:00
19:00
Beit She'an – Flame Center (Sderot HaArba)
12:00
20:00
Beit Shemesh – Ben Zvi 33 (MDA Station)
13:00
18:00
Betar Illit – MDA Station
18:00
20:00
Bnei Brak Rabbi Yisrael Abuhatzira 7 (MDA Station)
11:00
19:00
Bnei Yehuda – MDA Station (inside Clalit Clinic)
16:00
18:00
Binyamina – Independence 90
12:00
19:00
Bat Yam – The Country
10:00
18:00
Bat Yam – Rabinowitz 4 (MDA Station)
12:00
20:00
Givat Avni – Secretariat – 35 Ha'oranim St.
16:00
18:00
Givat Shmuel – New sports hall
10:00
18:00
Givatayim – 11 HaMoreer St.
12:00
20:00
Gedera – Ben Gurion (MDA Station)
12:00
20:00
Gan Yavne – Community Center (entrance from the pool)
12:00
20:00
Ganei Tikva – 39 Hagalil St.
10:00
18:00
Dimona – Herzl 16 (MDA Station)
15:00
19:00
Herzliya – Sokolov 76 (MDA Station)
12:00
20:00
Zichron Yaacov – Yes Planet – Mall (Rd. #4)
12:00
19:00
Zichron Yaacov – 2 Hapadot St. (Zamarin)
12:00
18:00
Hadera – Cinema City
12:00
20:00
Hadera – Lev Hadera Mall – 40 Rothschild St.
12:00
19:00
Holon – The Country (Fighters St.)
10:00
18:00
Holon – La Park, Peres Park
12:00
20:00
Haifa – Grand Canyon (Underground level minus 5)
12:00
20:00
Haifa – Holmes Place Family
09:00
18:00
Haifa – Yitzhak Sadeh 10 (MDA Station)
12:00
18:00
Haifa – Haifa Mall 2nd floor
11:00
19:00
Haifa – Cinemall (Lev Hamifratz) – 1st floor
12:00
20:00
Hatzor HaGlilit – MDA Station (Abba Hilkia St.)
16:00
19:00
Harish – Harish Mall – 2 Derech Eretz St.
12:00
19:00
Tiberias – MDA Station (Kishon St.)
12:00
18:00
Turan – Shifa Medical Center
19:00
23:00
Tira – Al-Rahma Medical Center (Tarek Abdullah)
09:00
22:00
Tirat Carmel – Youth House (Carmelim St.)
14:00
18:00
Tamra – City Hall
15:00
18:00
Yavne – Municipal Stadium (at the box office)
10:00
18:00
Yavne – Zabotinsky / Hanofar (MDA Station)
12:00
20:00
Yad Binyamin – Nahal Sorek Community Center
16:00
18:00
Yehud – Gan Sabar (HaPninim St.)
12:00
20:00
Yokneam Illit – Country (Alonim St.)
10:00
18:00
Yeruham – Municipal Library (H. Computers)
15:00
19:00
Jerusalem – MG 7 (MDA Station)
10:00
20:00
Jerusalem – Yes Planet
13:00
20:00
Jerusalem – Makor Chaim (MDA Station)
14:00
19:00
Jerusalem – Cinema City
14:00
20:00
Jerusalem – Ein Yael
12:00
20:00
Kawkab Abu al-Hija – Al Hija Mosque
16:00
18:00
Kuseife – MDA station
18:00
20:00
Kfar Chabad – MDA compound
12:00
20:00
Kfar Yassif – Sugary Center Building (MDA Station)
12:00
20:00
Kfar Yona – Aliya 43 (MDA Station)
12:00
19:00
Kfar Yabetz – adjacent to the secretariat's office
12:00
20:00
Kfar Manda – Community Center
15:00
18:00
Kfar Saba – MDA Station (Tchernichovsky St.)
12:00
20:00
Kfar Saba Green – Damari Event Parking
12:00
20:00
Kfar Tavor – Community Center – Haganah 8
14:00
18:00
Karmiel – Hutsot Karmiel Mall
12:00
20:00
Lod – Jerusalem 62 (MDA Station)
12:00
20:00
Mevaseret Zion – Hatzvim Blvd. (Community Center)
14:00
20:00
Majd al-Krum – MDA station (near Yaad gas station)
12:00
20:00
Migdal Haemek – Gymboree Yaldods
14:00
20:00
Ashkelon Beach Museum – Globus Center (in front of the cinema)
14:00
18:00
Jezreel Valley Museum – Yifat Concert Hall
10:00
18:00
Mo'az Shomron – Director of the mountain ridge
12:00
20:00
Moaz Tamar – Ein Gedi
18:00
19:30
Modi'in – (Water Park parking lot))
12:00
20:00
Mazkeret Batya – The Volunteer House (Haim Levy St.)
12:00
20:00
Meitar – a cultural center near the community center
15:00
19:00
Restaurant – MDA station
17:30
18:30
Ma'ale Adumim – Psaga Center – Diamond Square in front of Yad Sara
14:00
20:00
Maalot – Yaffa Nof Community Center
12:00
20:00
Beacon – Jordan Valley Regional Council
16:00
18:00
Nahariya – Gil Park
10:00
18:00
Galilee View – MDA Square 3 (MDA Station)
12:00
20:00
Ness Ziona – Ness Galim Pool
12:00
20:00
Ness Ziona – The Country (Pavel Frenkel St.)
10:00
18:00
Nazareth – East of East near the post office (4059 Iksal St.)
17:00
21:00
Netivot – Friendship House (former medical center)
14:00
20:00
Netanya – Kiryat Hasharon, in the community center (Tom Lantos St.)
16:00
19:00
Netanya – 12 Norok St.
12:00
19:00
Netanya – Sapir Center (ET Poleg)
12:00
19:00
Savyon – House of culture
10:00
18:00
Isfahan – Beit Ha'am
15:00
18:00
Acre – Ein Hamifratz shopping complex
12:00
20:00
Acre – Azrieli Mall – 1st floor
12:00
20:00
Jordan Valley – Beit Gabriel (Tzemach Junction)
15:00
18:00
Afula – Emek Center
12:00
18:00
Afula – Municipal Gallery
14:00
20:00
Araba – Comprehensive School in Batuf
17:00
19:00
Arad – Palmach 36 (MDA Station)
15:00
19:00
Atlit – Mall 2nd floor – playground
14:00
19:00
Pisgat Ze'ev – 111 Rachmilovich St.
16:00
20:00
Petah Tikva – Sirkin Park (Sportek)
11:00
20:00
Safed – Ha'atzmaut 1 (MDA Station)
16:00
19:00
Kibbutz Amir – MDA station
15:00
18:00
Kiryat Ono – Jeremiah 42 (MDA Station)
12:00
20:00
Kiryat Arba – Tabenkin (next to the Ashkenazi synagogue)
16:00
20:00
Kiryat Ata – Youth Center
14:00
19:00
Kiryat Bialik – Kiryon near Gate 7
12:00
20:00
Kiryat Gat – 6 Lachish Blvd. (MDA Station)
14:00
20:00
Kiryat Tivon – Hyacinth Garden (Moran St.)
12:00
20:00
Kiryat Motzkin – Family Center (opposite the JNF 27)
10:00
18:00
Kiryat Malachi – Negev 3 (MDA Station)
15:00
20:00
Kiryat Ekron – Ben Zvi School Complex (MDA Station, Moshe Sharet St.)
12:00
20:00
Karnei Shomron – Youth Center
12:00
20:00
Rosh HaAyin – Zechariah Moshe (Symphony Building)
10:00
18:00
Rishon Lezion – The Countryside (Ben Gurion Road)
10:00
18:00
Rishon Lezion – Jabotinsky 104 (MDA Station)
12:00
20:00
Rahat – Nimer Abu Zaila Sports Hall – Islam Street
15:00
19:00
Rehovot – Remez 69 (MDA Station)
12:00
20:00
Ramla – Stadium
12:00
20:00
Ramat Gan – Metula 2 (behind the post office, 1st floor)
11:00
19:00
Ramat Hasharon – Cinema City Glilot parking lot
11:00
21:00
Raanana – The Country (Hasadna St.)
10:00
18:00
Raanana – Youth Center
12:00
20:00
Sderot – Ariel Banim Complex
12:00
18:00
Shoham – MDA Station (HaZayit St.)
12:00
20:00
Shlomi – The Shlomi Community Center
14:00
18:00
Shimshit – Shaham 1 (MDA Station)
13:00
19:00
Shaarei Tikva – Classrooms Complex in Old Mamad (Agricultural Union)
12:00
20:00
Shefayim – at the entrance to the water park
11:00
19:00
Tel Aviv-Yafo – Ganei Yehoshua
08:00
20:00
Tel Aviv-Yafo – Yigal Alon 60 (MDA Station)
11:00
19:00
Tel Aviv-Yafo – Tel Aviv University Sports Center, Gate 9
10:00
18:30
Tel Aviv-Yafo – Jaffa Port (Southern Parking Lot)
12:00
20:00
Tel Aviv-Yafo – Sharona Market (Eastern entrance)
10:00
20:00
Timrat – Yishuv Secretariat
18:00
20:00