Reading Time:
2
minutes
Last Updated on December 9, 2021
Free entrance on Lag B'Omer – International Museum Day in Israel.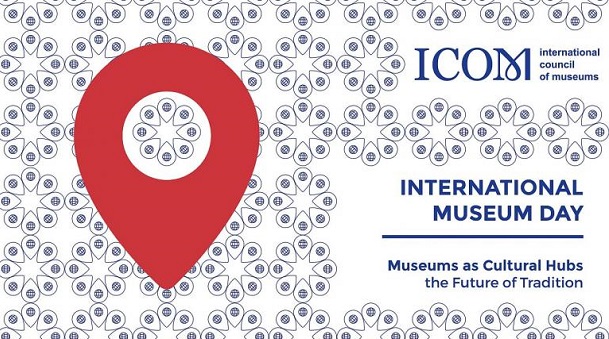 May 23rd, 2019, Lag Ba'Omer is a school vacation day.  The Israel Museums Association, and many museums throughout the country are offering free entrance and invite the general public to visit dozens of museums on the occasion of the International Museum Day.
This year, the theme of International Museum Day will be "Museums as Cultural Hubs – The Future of Tradition."
This theme was chosen in order to put the spotlight on the museums' important role in preserving the tradition, passing it from generation to generation and adapting it to future generations.
English list of museums open to the general public on the Museum Day, free of charge.  Click here for the Hebrew list.
Museums in Northern Israel
The Open Museum – Teffen
Beit Shturman – Kibbutz Ein Harod
Bar David Museum – Kibbutz Bar Am
Archeological Museum – Kibbutz Ein Dor
Wilfred Israel Museum – Kibbutz HaZorea
Beit HaShomer – Kfar Giladi
Museums in

the

Sharon
Battalions Museum – Avichail
The Khan Museum – Hadera
Museum of Archeology & Glass – Kibbutz Nachsholim
Kfar Saba Museum
Janco Dada Museum – Ein Hod
Ramat HaSharon Geology Museum
Museums in Tel Aviv & Central Israel
The Israel Museum – Tel Aviv
Rishon L'Zion Museum
Holon History Museum
Haganah Memorial Museum – Holon
Ilana Gur Museum – Old Jaffa
Petach TIkva Art Museum
Nachum Gutman Art Museum – Tel Aviv
The Yemenite Heritage Center – Rehovot
Tel Aviv Art Museum
Agam Musuem of Art – Rishon L'Zion
Eliyahu Golomb Haganah Museum – Tel Aviv
Palmach Museum – Ramat Aviv
Etzel Museum – Tel Aviv
The Feiglin Museum – Tel Aviv
Israel Defense Forces History Museum – Tel Aviv
Avraham Shtern Lechi Museum – Tel Aviv
Steinhardt Museum of Natural History – Tel Aviv
Israel Diaspora Museum – Tel Aviv University Campus
Jerusalem & Surrounds
Museum of Italian Jewish Art – Jerusalem
David Citadel Museum – Jaffa Gate
Old Yishuv Court Museum – Jerusalem
Museum on the Seam – Jerusalem
Islamic Art Museum – Jerusalem
Museum of Underground Prisoners – Jerusalem
Southern Israel
Museum of Philistine Culture – Ashdod
Yad Mordechai – Kibbutz Yad Mordechai
Museum of Islamic and Near Eastern Cultures – Beer Sheva