Reading Time:
2
minutes
Last Updated on September 3, 2021
Instructions for getting to the polling stations on election day – transport arrangements.
Here are the possible transport options for getting to the specially designated polling stations, for the upcoming elections for Israel's 24th Knesset on Tuesday, 23rd March, 202, for coronavirus patients or those in isolation as well as for the general public
Coronavirus patients or those in isolation
If you are currently diagnosed with the coronavirus, recovering in hospital, are in home isolation or in a corona hotel, you can still vote . You have a personal responsibility, to yourself and others to follow the instructions for safe voting.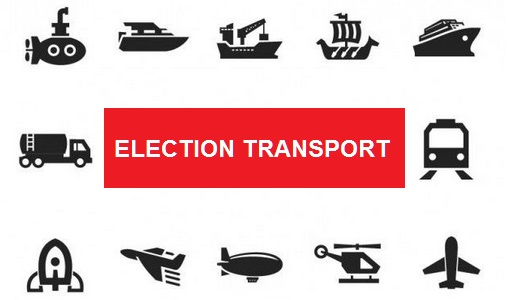 You will be required to travel to a dedicated  polling station (one of 740 set up for this specific purpose)  in specially arranged transport. You will not be allowed to use other forms of public transport.  On Election Day, 12,127 regular polling stations will operate, 374 polling stations in nursing homes, 365 in hospitals, 61 polling stations in prisons, 3,776 polling stations are accessible to the disabled and about 740 polling stations for Corona patients and those in isolation.
In order to register for the special transportation, every confirmed coronavirus patient or in isolation, must be registered on the the Ministry of Health website.
The transport company BonTour has been elected to facilitate transport for coronavirus patients and isolated persons.  To arrange your transportation, o to their website bontour.co.il and then "Order verified transportation to the polling station on election day" (it's the big blue rectangle in the middle of your screen where you have to fill in your teudat zehut number and your telephone number), or call 077- 6017137 directly.
The Election Committee is to announce the address list of the special coronavirus polling stations, shortly.
Members of the general public
If you are not coronavirus-positive or in isolation, you can get to the polling stations using public or private transport without restriction. Some of the lines and routes will be available free of charge.  We do not have a list of free routes and we suggest you contact your local bus service or Israel Railways to verify the options.
Once you get to the polls, this is the procedure for casting your vote.