Reading Time:
2
minutes
Last Updated on November 22, 2021
Israel's National Anthem – HaTikvah (The Hope)
Hebrew: המנון המדינה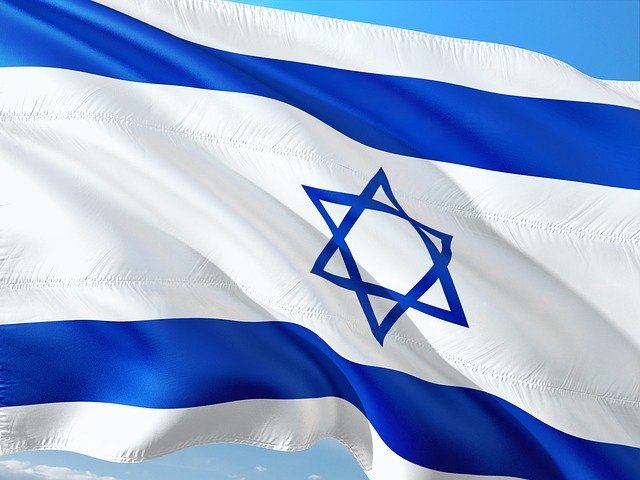 Israel's national anthem 'Hatikva' (Eng: The Hope) was written in 1886 by Naphtali Herz Imber, an English poet originally from Bohemia. Imber wrote the first version of the poem in 1877. The anthem's theme reflects the  2000-year-old hope of the Jews of returning to the Land of Israel and restoring it, and reclaiming it as a sovereign nation.  The melody was written by Samuel Cohen, an immigrant from Moldavia.
When the State of Israel was established in 1948, Hatikvah was unofficially proclaimed the national anthem. However, it did not officially become the national anthem until November 2004 in an amendment to the Flag and Coat-of-Arms Law.
The Lyrics
Hebrew

Transliteration
English
 כל עוד בלבב פנימה

נפש יהודי הומייה

ולפאתי מזרח קדימה

עין לציון צופיה

עוד לא אבדה תקוותינו

התקווה בת שנות אלפיים

להיות עם חופשי בארצנו

ארץ ציון וירושלים

Kol od ba'le'vav p'nima,

Nefesh yehudi ho'miyah.

U'lefa-atei mizrach kadimah,

Ayin le'Tziyyon tzofiyah.

Od lo avda tikva-teinu,

Ha'tikvah bat sh'not al-payim

Lih-yot am chofshi b'ar-tzeinu

Eretz Tziyyon v'Yerushalayim.

As long as within our hearts

The Jewish soul sings,

As long as forward to the East

To Zion, looks the eye –

Our hope is not yet lost,

It is two thousand years old,

To be a free people in our land

The land of Zion and Jerusalem.